A selection of wisdom words from the painter, who along with Pablo Picasso, invented Cubism.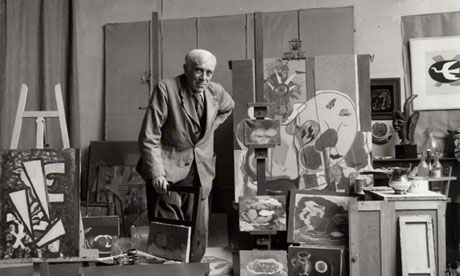 One cannot ask more of the artist than he can give, nor of the critic more than he can see.

Emotion cannot grow nor be imitated; it represents the seed, the work of art represents the bud.

Those who follow: the pure, the whole, the blind, the eunuchs.

I do not do as I wish; I do what I can.

Art is made to disturb, science to reassure.

Those who walk in front turn their backs on those who follow; that is what followers deserve.

Truth exists; one only invents the nightmare.

There are some works which make the artist think, others which make men think. I have often heard of Manet's talent but never of Cezanne's.

In art there can be no effect without a deformation of the truth.

Progress in art does not consist in extending frontiers, but in knowing them better.
Photo: Georges Braque by Ida Kar, 1960. (Credit)